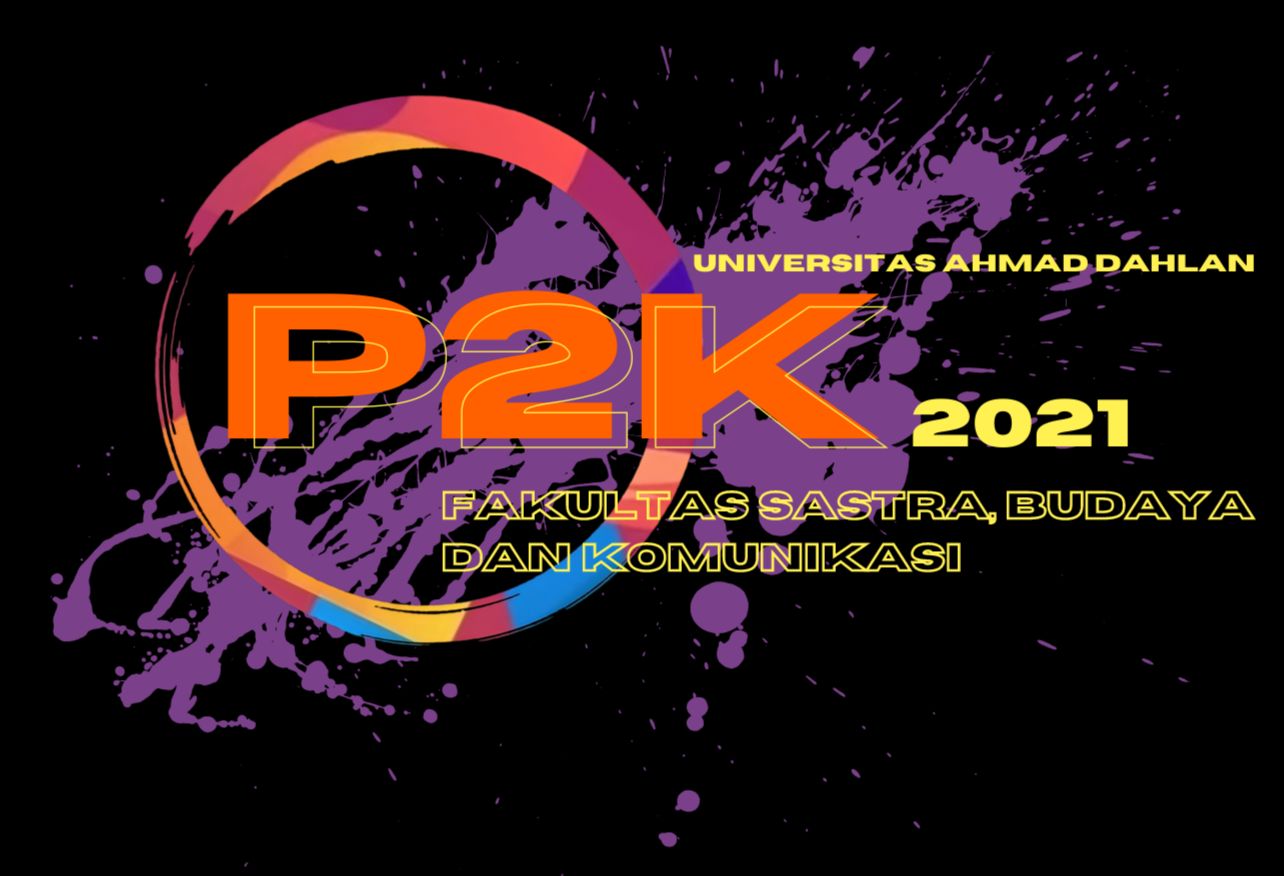 English Version
FSBK— Study orientation program that usually called P2K in FSBK, Univeritas Ahmad Dahlan, successfully held on September 13—18 by Zoom meeting. This program is a mandatory activity for UAD's freshman before begin their study in campus. During this pandemic, P2K is held online.
Muhammad Arief, a communication study program student as the committee leader explains, committee faced some problem during the preparation for faculty orientation program, one of the problems is the coordination with the central committee and interdivision. However, the problem solved by a concrete solution.
"Our obstacle is quite significant, that is the coordination flow. For example, the rundown from event division, the technical from PDD and Perkap division, food from the consumption division, until the one who take care of the freshman by all group from KSK and public relations division. In the aim to solve the problem we made some group interdivision concerned from all the faculty committee with the central committee. This solution highly helps to deliver information directly to the division concerned from the faculty committee and the central committee" he explains.
On the P2K activity, a lot of the people that involved with the job desk in various divisions, from the event until the consumption division. Muhammad Arief positively tells that all the committees felt fun even the preparation and all the activity during the event is complicated.
"All the committee together felt puzzled, stressed, dizzy at the same time, it felt messed up, yet it it's the fun things of this event. The one that I proud he most is our committee militant buddy. I called them all the time, in the morning, even in their rest time, and they pick it up," he said.
Muhammad Arief tell again, all the freshman must begin to learn seriously, try to make a lot of friends, and to be serious to do all things. He discloses to all the freshman, that they already grown up and were not a high schooler anymore, so they must to become more serious with the tittle "Maha-siswa" or more than just a student, the great student.
"I instruct to all the freshman to become more serious on everything. Don't scared to make a mistake. Have a lot of friends as much as it should. The were no longer a high schooler. They were more than a student; they are a great student now," he said.
Indonesian Version: https://fsbk.uad.ac.id/menilik-p2k-fsbk-panitia-mumet-stres-pusing-tapi-seru/
#weareuad
#universitasahmaddahlan
#uadjogja
#muhammadiyah
#sasing
#sasindo
#ilkom
https://fsbk.uad.ac.id/wp-content/uploads/WhatsApp-Image-2021-09-19-at-22.50.48.jpeg
876
1284
humas_fsbk
https://fsbk.uad.ac.id/wp-content/uploads/logo-fsbk.png
humas_fsbk
2021-09-20 08:45:18
2021-09-20 08:50:28
Come to See P2K Study Orientation in FSBK. Committee: Felt All Messed Up, Yet it's Fun!